Stump Removal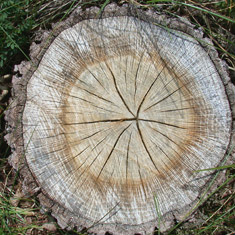 Arbor Garden's trained arborists have the skills and equipment to safely and efficiently remove tree stumps.
Removing a stump includes:
• Grinding out major stump section to a depth of at least 6 inches of the existing grade
• Hauling away all debris
• Backfilling hole to existing grade with a soil/chip mixture
• Root tracing to approximately 4 - 6 inches deep
Be sure to investigate the location of underground utilities. Telephone the Utility Notification Center of Colorado at 1-800-922-1987 at least 5 business days prior to Arbor Garden's arrival. Arbor Garden is not responsible for identifying underground utilities.
Let Arbor Gardens remove any unsightly stumps from your property.
303-722-8820 or simply Inquire Online Here